text.skipToContent
text.skipToNavigation
n!ce® C, LT A3, C14
REF 010.7014
more than 20 pieces available
more than 0 pieces available
Product details
Details
Straumann® n!ce® - nice to meet you ;-)
Unique proprietary fully crystallized glass-ceramic developed and produced by Straumann®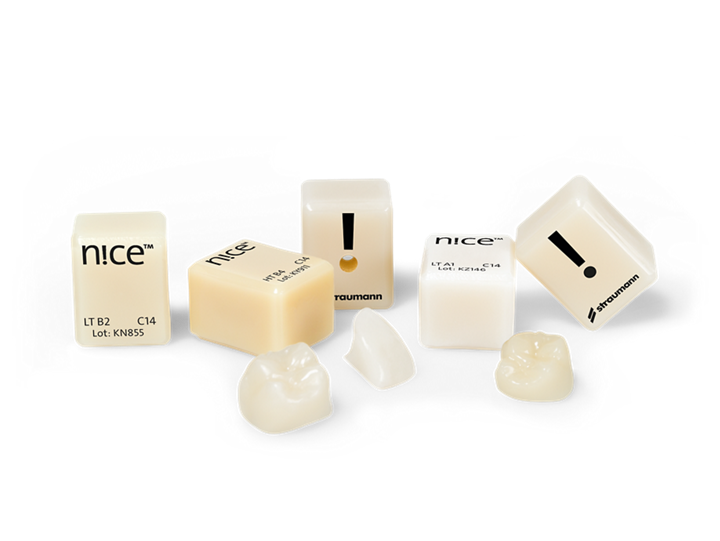 New high-tech, glass-ceramic solution from Straumann® that delivers fast, esthetic single tooth restorations.
Faster turnaround time and increased efficiency
Just mill, polish and seat, no need for crystallization firing saving substantial time and effort for top performance quickly and easily
Added convenience and time saving
n!ce® is pleasantly simple and very reliable. With its smooth surface finish and margin lines, the restoration can simply be polished to achieve a high-gloss restoration
Natural appearance with high strength and longevity
The n!ce® material allows natural-looking and thin restorations for optimal tooth preservation with the Straumann® quality assurance
Product Sales Text Name
n!ce® C, LT A3, C14
Specifications
VITA SMART.FIRE® for CARES®
Instructions for use
For detailed specifications, please consult the individual product label and the Straumann® Product Catalog (010.7014/en).
[CDD-6725] Compatibility Tool?
Often combined with
Other customers have also bought